Welcome to the VBCA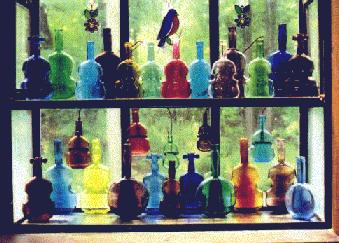 From the Jill Yaffey Collection
Our little club came into being after furious messages back and forth across two countries.
With the wonderful assistance of the National Bottle Museum in Ballston Spa,
NY we had our first meeting in June of 1995 in Saratoga Springs.
We have been meeting yearly ever since at their bottle show.
Our membership has been growing yearly from about 20 at our inception to over 100 now.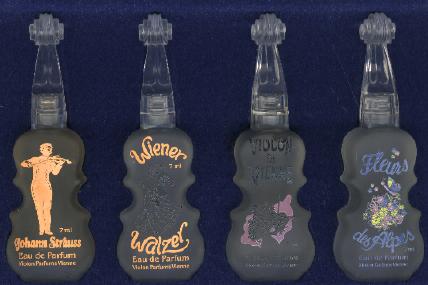 Some wonderful Austrian Perfumes

We hope you will find our web pages interesting and informative. They will probably be under construction constantly, so keep coming back for more. All pictures are from bottles in member's collections or on display at the Bottle Museum in Ballston Spa, NY.

A related site:

Kirk Javener's Violin Bottles

A nice article about viobots.

For more information about glass please visit the online Glass Museum, or the Glass Encyclopedia.